CONSIDER THESE IF LOOKING to step things up
We're roughly halfway through 2019 now; beyond E3, summer's approaching and technology continues to progress. While summer remains an opportunity to pursue some gaming, it may also be ideal to keep track of the most recent gaming technology; who knows, perhaps you'll upgrade soon?
#1 Real-time ray tracing
Technically introduced at the end of last year together with the newest and most powerful graphics cards, ray tracing is coming into full effect later on this year. For the uninitiated, ray tracing is highly-sophisticated processing that allows individual light rays to be followed as they reflect, refract and become absorbed into features.
This technology allows for the greatest fidelity of natural lighting possible, with modern titles already having it available as an optional setting. However, the amount of people able to enjoy such a tech at this instant remains restricted due to price.
#2 Low latency ips mONITORS
IPS monitors are most known for their impressive viewing angles and colour accuracy, but are still shunned by hardcore gamers due to their high latency – going as low as 5ms when normal 'gaming' monitors offer just 1ms of response time. While it may not seem much to the untrained eye, such latency can have a major impact in most competitive titles – CS:GO being a prime example.
At this year's Computex, LG revealed their new LG UltraGear lineup, which brings together the best of both worlds – the first ever IPS gaming monitor with a 1ms response time. Two models are available; packing resolutions from QHD to WQHD, G-Sync, 21:9 aspect ratios and much more. The 27-inch model will cost a reasonable $500 while the 38 inch goes all the way up to $2,000 of goodness. Hopefully, other manufacturers catch up to help lower the price of this new technology to allow for cat-like reflexes in-game.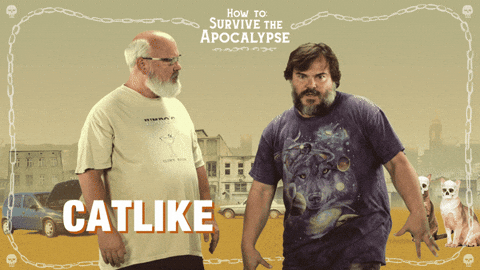 #3 High Refresh RATE monitors
Looking for something cheaper in the monitor department? At both CES and Computex this year, both being technological expos, companies have already begun showing off new potential products, pushing 240Hz displays for the first time – such new frame rates could be game-changing in both casual and professional gameplay. ASUS, Lenovo and Samsung have all shown off respective ideas, with Lenovo even going for a 1440p resolution to go with it. However, one to watch right now is the Samsung CRG5; not only was it just revealed, but it'll be available very soon at a proper price of $400 next month.
Apart from those products, I'd keep an eye out on AMD, who are currently doing their best to take a piece out of Intel with counter products for each category as revealed at Computex this year and also, know that summer sales can help anyone upgrade to current technology at a cheaper price. Also do note, there is other interesting technology out there, but we're only strictly interested in what's fundamentally new in relation to gaming.
Personally, all of the above technologies will definitely effect gaming and continue to do so for the remainder of this year; especially that 240Hz 1080p display from Samsung which seems like a must for CS:GO. Let us know if you're excited below!